Another Sketchbook by Clancy
more drawings from the heart
by Sue Clancy
About the Book
Up until early 2020 most of the drawings in Sue Clancy's sketchbooks were done in the real world on location. Clancy would draw people she was actually looking at in the library for example.

Then the novel coronavirus COVID 19 pandemic began and like most people Clancy stayed home. She would spend most mornings with a small 3 x 5-inch size sketchbook and a cup of coffee. She would take ink pens an gouache colors and use those tools to think about the qualities of things she'd enjoyed out in the world, things that were missed, like coffee shops, museums, libraries and bookstores. She would think about how she could adapt those pleasures to her new "at home" life. Clancy drew imaginary people and animals. She drew objects and wrote her thoughts.

She shared her thoughts-on-paper via her social media pages in hopes that her friends would enjoy seeing the sketches. It seemed to work, seemed to amuse her friends and had the side effect of helping herself and others to adjust and adapt enjoyable things to the new stay-at-home life.

Clancy found that her new way of sketching from imagination was comforting, fun and felt like it was straight from her heart. So she did a lot of drawings and many of them are in this book - along with a few photos of what her sketchbook mornings looked like. This sketchbook is the backbone for current art projects, artist books and upcoming fine art exhibits.

Sue Clancy's fine art and artist books are in many private collections and in public collections like the Bainbridge Island Art Museum and the University of California Los Angeles Fine Art Library. Prior to most of Clancy's accomplishments there's a sketch or sixty in a book - a lot like this one.
Features & Details
Primary Category: Arts & Photography Books
Additional Categories Self-Improvement, Coffee Table Books
Project Option: 5×8 in, 13×20 cm
# of Pages: 84
Isbn

Hardcover, ImageWrap: 9781714946860
Softcover: 9781714946877

Publish Date: May 25, 2020
Language English
Keywords

adapt

,

art

,

mental health

,

artist book

,

sketchbook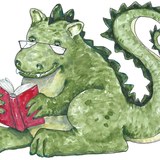 Sue Clancy is a fine artist who tells stories visually. She is represented by multiple art galleries and has artwork in pubic and private collections. You can see more about her life and work at www.sueclancy.com