Women's History Month Special Edition."LadiesOfLegacy2022AspiringAuthorsMagazine
Paving the way for our "Brown Girls & Boys"
by AAMLLC
About the Book
Honoring OUR Brown women from around the world, that's paving the way for others to come behind them! 61 Ladies of Legacy! Cover graced by Sandra Faye Foreman,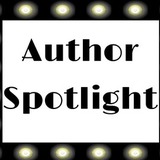 BRINGING AWARENESS TO BROWN EXCELLENCE AROUND THE WORLD. WE TALK ABOUT EVERYTHING AFFECTING OUR COMMUNITY OTHERS DON'T WANT TO TALK ABOUT!...