About the Book
Polly is living the American dream with a successful acting career and a house in L.A
When she and wife Corey decide to divorce they must start a new chapter without each other.
Corey feels lost after her divorce when she finds love with a close friend she begins to heal .
But finds hiding a family secret harder than she thought.
Stacey has a successful in Hollywood after a major film role.
Happily married to husband Christian her mother-in-law is making things difficult.
She begins to wonder can love conquer all or is real happiness just around the corner.

Features & Details
Primary Category: Literary Fiction
Project Option: 5×8 in, 13×20 cm
# of Pages: 384
Isbn
Publish Date: Sep 09, 2022
Language English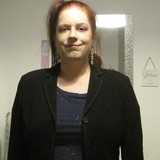 I live in cumbria UK and have been writing for many years I write LGBT & romance novels aside from writing my main interests are music,films,theatre & photography. I have published eight novels English Girl Irish Heart and sequels Glamour Girl, Spotlight, Love, American Dreams, Chasing Rainbows, Rainclouds & Harmony. You can find me on Twitter AlexStone@glitter452 & Instagram solsburyhill355