121 Days of Prayer:365 Affirmations from around the world(color 6x9)
We Are The Change We Desire To See.
by Angela T, Cheniera O, Pamela H
About the Book
By F A I T H. We prayed 121 days at 5 am. The Spiritual warfare was strong but GOD's plans for our LIVES are bigger than we can imagine. Psalm 121 look to the hills, which cometh our help. Will you trust God?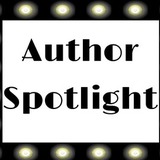 BRINGING AWARENESS TO BROWN EXCELLENCE AROUND THE WORLD. WE TALK ABOUT EVERYTHING AFFECTING OUR COMMUNITY OTHERS DON'T WANT TO TALK ABOUT!...