January2023 WELCOME TO 2023
We Are The Change We Desire To See.
by staff
About the Book
We are dedicated to bringing awareness to SELF published authors around the world, with a BIG FOCUS ON OUR BLACK AUTHORS!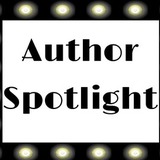 BRINGING AWARENESS TO BROWN EXCELLENCE AROUND THE WORLD. WE TALK ABOUT EVERYTHING AFFECTING OUR COMMUNITY OTHERS DON'T WANT TO TALK ABOUT!...