Rabbit Care And Coloring Book
Large Print Designs and Care Tips
by Jacquelyn Nicholson
This book may be found in online bookstores, like Amazon.com, using the ISBNs below:
Softcover ISBN:
9798210989284
About the Book
Escape from the everyday hassles of life and enter the world of cute bunnies. Find that inner peace and relaxation through this adult coloring book. Enjoy reading helpful tips on rabbit care and hours of stress relieving designs while coloring in the pictures.

This new softcover book from Jackie's Arts, adult coloring book collection; "Rabbit Care And Coloring Book" is the perfect way to relax and unwind while coloring cute Bunnies, rabbits and more.

26 large printed beautifully designed rabbit illustrations on thicker single sided pages with rabbit care tips blotting pages in-between to prevent tracing and bleed-through.
This coloring book is a must for the rabbit lover everywhere.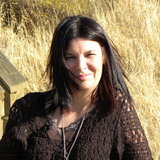 Jacquelyn's books cover a range of topics, from poetry to world based issues or anything under the Son. She was writing poetry from a young age and her book writing began in approx. 2010. Her first poem, through a classroom project in 1978 and published in a local magazine titled Opinions. Her style has evolved over the years into what we read today. What a shock out of breath. Staring in bewilderment. Where did the water go? Her favorite past times are Genealogy & Photography - Storm chasing, sunsets, and night photography. Jacquelyn's books are sold through the global network and through her bookstore Ecaabooks 1 part executive, 1 part Entrepreneur - Ecaabooks & Wildsky Horizons, 2 parts Author - Poetry, History & Beyond, 3 parts Photographer - Landscape, Weather & everything else, 4 parts Mum Duties - taxi, chef, doctor & caretaker.