In Everlasting Light, Justice Shines
Advent 2023
by Churches for Middle East Peace
About the Book
Churches for Middle East Peace (CMEP) is pleased to present this Advent devotional series entitled "In Everlasting Light, Justice Shines," which is available for purchase for you or your church group. This devotional book contains devotions for each Sunday of Advent as well as the week leading up to Christmas, Christmas Eve, and Christmas Day.
Features & Details
Primary Category: Religion & Spirituality
Project Option: 5×8 in, 13×20 cm
# of Pages: 42
Isbn
Publish Date: Oct 02, 2023
Language English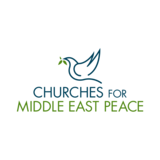 CMEP is a coalition of more than 30 national Church communions and organizations in Catholic, Orthodox, Protestant, and Evangelical traditions. Each of these communions and organizations is represented on the CMEP Board of Directors, which sets CMEP's mission, positions, and policy. Decisions are made by consensus of this group. CMEP began its work in 1984, believing that the policy perspectives and experience in the Middle East of our member communions and organizations should be better known and directly influence U.S. foreign policy. Our work is based on the understanding that sound and holistic U.S. policy is crucial to achieving and maintaining just and stable relationships in the Middle East. CMEP is a 501(c)(3) tax-exempt, nonprofit organization funded by individuals, local churches and organizations, national churches, and ecumenical organizations. CMEP is registered in the District of Columbia with EIN # 52-2112331.