Vicariously Peggy; Shestackedit.
by Danni Morgan
About the Book
This is a very raw, unfiltered, and unedited walk through of my entry into the 2022 DandAD Awards, New Blood Awards, and the final walkthrough of Evergreen Validity's digital set up of the Trail Journal Series for the FSA 2022 National Conference. This book explores and questions traditional and digital advertising communications in a holistic way. Exposing the basic techniques and pitfalls that happen during the staging of a business pitch then into its final product and execution. Much more conversational and abstract than the generic how to marketing book. Aiming to draw on how you can write to question and confuse the reader, the art of copywriting for disruptive advertising. In theory a child must complete forest school for a year for the effects to benefit, so I explored how a year of forest school improved my own advertising practice.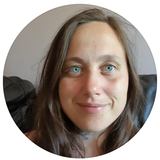 Evergreen Validity Forest School is a grassroots, non-profit educational organization. Empowering the next generation through arts, climate justice, & environmentalism. We focus on sustainability, permaculture, and general outdoor education. I enjoy mixing Celtic and Native American pathologies in reference to Last Child in the Woods and my own background. I also address and teach how to merge traditional creative arts with the digital, and how to use nature to ensure the creation and evolution of the holistic communicative pathways creative arts achieves.