About the Book
Trail Journal; A Forest School guide and exploration workbook.
A diary-based workbook for children aged 4-10 to complete with a parent around their classes
at Forest School. This workbook was created to try and help bridge gaps between the languages
of Forest School and the National Curriculum. To recognize that Forest School is a serious force
for good and to support its growth at Primary school level. Therefore, giving every young child
the opportunity to explore our forests in the UK, regardless of economic circumstances and
thus giving them the opportunity to learn and develop important life skills and to thrive and
excel as healthy, socially acceptable and balanced adults.
Features & Details
Primary Category: Education
Additional Categories Nature / Wildlife, Children
Project Option: 6×9 in, 15×23 cm
# of Pages: 116
Isbn
Publish Date: Nov 04, 2023
Language English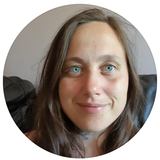 Evergreen Validity Forest School is a grassroots, non-profit educational organization. Empowering the next generation through arts, climate justice, & environmentalism. We focus on sustainability, permaculture, and general outdoor education. I enjoy mixing Celtic and Native American pathologies in reference to Last Child in the Woods and my own background. I also address and teach how to merge traditional creative arts with the digital, and how to use nature to ensure the creation and evolution of the holistic communicative pathways creative arts achieves.