About the Book
A holistic approach for mothers who are overwhelmed but equally committed to the ins and outs of their child's development and growth within the education setting. To empower mothers to think outside of the box themselves and arm themselves with the knowledge not only of the direct effects and changes happening to educational settings but also to from a far better understand their child's working mind by experiencing certain direct techniques and the mindset used within the Forest School Ethos in the UK. This journal helps mums navigate the challenges and changes occurring on a local and international level to the outdoor educational field and how as a supportive parent, they can engage in a way to better help promote their child's own growth.
Features & Details
Primary Category: Education
Additional Categories Nature / Wildlife, Children
Project Option: 5×8 in, 13×20 cm
# of Pages: 146
Isbn
Publish Date: Nov 04, 2023
Language English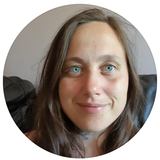 Evergreen Validity Forest School is a grassroots, non-profit educational organization. Empowering the next generation through arts, climate justice, & environmentalism. We focus on sustainability, permaculture, and general outdoor education. I enjoy mixing Celtic and Native American pathologies in reference to Last Child in the Woods and my own background. I also address and teach how to merge traditional creative arts with the digital, and how to use nature to ensure the creation and evolution of the holistic communicative pathways creative arts achieves.