Pen To Paper
Journeying Through Journaling
by Beverly Mae Nisbeth
About the Book
Seven highly descriptive and witty autobiographical vignettes of personal and intensely human experiences and observations expressed through putting the proverbial pen to paper.
Features & Details
Primary Category: Biographies & Memoirs
Project Option: 5×8 in, 13×20 cm
# of Pages: 36
Isbn
Publish Date: Nov 16, 2023
Language English
Keywords

biographies

,

journaling

,

Memoirs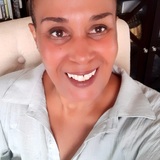 I live in the Caribbean, on the island of St. Martin, where I was born and raised. I grew up in the village of Cole Bay and I've lived in numerous countries around the world. I am a born-again Christian and I fellowship at Praise Tabernacle Church in my hometown. I've enjoyed a former career as a surgical assistant and hold degrees in biology and environmental science. Those studies cemented my already deep appreciation of the wonders of nature - an appreciation that influences my view of the world and how I photograph what I see. I am an art photographer, musician, and singer who enjoys Do-It-Yourself home projects, fine-dining, gardening, gourmet cooking & baking, hiking along the coast with my dog, listening to music, reading, journaling, rock- and shell-collecting, snorkeling, and sailing.