Getting Ready for Baby Menor
The Menor Family Blog - Book 1
by Jessica Menor
About the Book
Getting Ready for Baby Menor is a book-to-blog conversion that explores the pregnancy of Baby Menor. The blog is full of great conversations and information leading up to the tremendous event - which will be captured in Book 2.

I want to thank Jessica for working with me on this great project - it was a true pleasure and I look forward to collaborating on Book 2.
Features & Details
Primary Category: Blogs
Project Option: Standard Portrait, 7.75×9.75 in, 20×25 cm
# of Pages: 46
Publish Date: Sep 17, 2008
Keywords

new england

,

blog

,

menor

,

baby

,

birth

,

pregnant

,

conversion

,

BlurbNation

,

Jingothecat

,

agrachuk

,

andy

,

grachuk

,

custom

,

design

,

designer

,

designed

,

dust

,

jacket

,

master

,

bookmaker

,

blog-to-book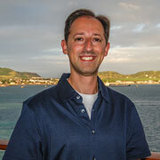 With over 750 clients in 30 countries, we have grown from a small practice into a very successful business. We have created over 4000 books using a variety of professional tools including Adobe Indesign, Photoshop and Lightroom. I'd love to work with you to turn your family recipes, boxes of photographs, poems and short stories or your personal online blog into a hardcover or softcover book that you'll be proud to share with your family and friends! We offer more than just book design - technical assistance is included in every estimate including remote computer support to help transition vital book data from your machine to our centralized server. We are also available by phone and email anytime to answer questions and provide assistance to ensure the design process is smooth and worry-free. With over 90% of our clients referring their family and friends, our commitment towards collaboration provides satisfaction and ultimately a book you will be thrilled to own and share.