Anuario Familiar 2021.
Así ha sido nuestro 2021
by Adela García
About the Book
Anuario familiar. Un libro de recuerdos, vivencias y la llegada de un nuevo miembro a la familia.
Features & Details
Primary Category: Parenting & Families
Project Option: Large Square, 12×12 in, 30×30 cm
# of Pages: 188
Publish Date: May 16, 2022
Language Spanish
Keywords

DreamTeam

,

maquetación

,

diseño gráfico

,

familia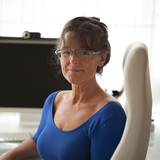 Hola! Mi mejor perfil es diseño gráfico y la maquetación. Contar conmigo es asegurarse de un compromiso estable, organizado y profesional. A mí me gusta decir, que soy maquetadora editorial. De libros, de revistas, de catálogos... Me gustan los pliegos, los papeles, las tapas de los libros, cuadrar los textos con las imágenes, y entrar en pánico cuando los lanzas a imprenta, ese momento al que yo llamo "estar de parto", eso sí, la mayoría de las veces la imprenta te envía una niña preciosa que huele, ¡a papel recién impreso! Cuento con una amplia experiencia en creación de contenido gráfico. Analizo la tipografía, colores, formas, que permitan transmitir el mensaje que estás buscando. Mi objetivo es transmitir a través del contenido gráfico la profesionalidad y la esencia para que se refleje como única. ¡Saludos!