PROFESSIONAL-QUALITY PHOTO BOOKS
Layflat

HARDCOVER

SOFTCOVER
---
Perfect Paper
Luxurious

Premium

Classic
SPECIAL DELIVERY
LAYFLAT GIFT BOXES
Every
Layflat
book arrives ready to impress in a luxurious, brilliant white box complete with pearl foil-stamping and elegant black ribbons.
Get Started
Choose a design tool.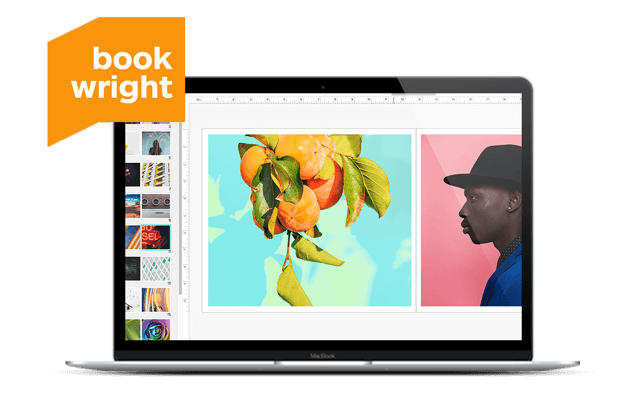 BookWright
Our free design tool offers complete creative control and a helping hand when you need it. Use the Quick Design option to create your book in three easy steps, try our customizable templates to get a head start, or design your own layouts from scratch.
DOWNLOAD BOOKWRIGHT
Adobe InDesign Plug-In
Create unique, print-ready books, magazines, or wall art as part of your InDesign workflow.
LEARN MORE
Adobe Lightroom Book Module
Already editing photos in Lightroom? Turn your digital galleries into beautifully printed books.
LEARN MORE
Create, Print & Sell Your Book
Design with BookWright

Create professional-quality books and enjoy creative control start to finish with our free design software.

Publish & Sell Worldwide

List your photo book in a few clicks and sell to a global audience via the Blurb Bookstore or Amazon.
Templates Make It Easy
Jump straight into your project with our free, fully customizable templates. Each page has been professionally designed to give your photos the showcase they deserve.
Frequently Asked Questions

Frequently Asked Questions

What is a photo book?
What is a Layflat photo book?
Which tool should I use to make my photo book?
How much does it cost to make a photo book?
What size should my photo book be?


What is a photo book?

A photo book is a creative way to display and preserve your favorite photos. You can also use a photo book as a cookbook, children's book, and much more. Try one of these 30 photo book ideas.

What is a Layflat photo book?

Layflat books can open totally flat without damaging the binding. Each page spread (e.g. pages 2 and 3) is formed from one continuous sheet of paper, making this format perfect for panoramic photos. Page spreads are glued back to back with a thin insert, so each page is ultra thick. Learn more.

How do I make a photo book?

Blurb offers print ready, customizable photo book templates or you can design each page yourself… Listen in as pro-photographer Dan Milnor shares his photo book tips.

Which tool should I use to make my photo book?

BookWright has everything you need to make your book in one free download. Bookmakers can use fully-customizable, professional book templates or design their own custom page layouts, import photos and text, and add color, shapes, and typography elements. BookWright's Quick Design feature makes laying out your photos quick and easy. Download BookWright.

How much does it cost to make a photo book?

The cost of printing your photo book depends on things like page count, cover type, size, and paper type. See all your options.

What size should my photo book be?

What size should my photo book be?

This depends on the nature of your project. Does your book need to be portable? Or will it sit on a grand coffee table? Blurb offers 6 photo book trim sizes to choose from. The 20×25 cm Landscape Photo Book is a great size to start with. Learn more.

Resources
Make a photo book with Blurb: getting started
Whether as a professional portfolio to support your career or a personal project to share with family and friends, photo books are a popular way to display and share your photography in a tangible, engaging way.

With the help of self-publishing platforms like Blurb, making a photo book is accessible to anyone with an internet connection and an idea. Photo books provide limitless creativity and flexibility in design, allowing you to create a layout from scratch or customize templates to call your own. You can also add picture effects, captions, and backdrops to give your photo book a more personal and artistic touch.

Key considerations when creating your photo book

When you create a photo book with Blurb, you have several exciting design choices. From selecting a book format, paper type, and size to arranging page layouts to make your photos pop, you have total creative control of your book's look and feel.


Book Cover: Blurb offers three types of book covers: softcover, hardcover dust jacket, and hardcover ImageWrap. Each offers its advantages, but if you want to create a layflat photo book to capture those stunning panoramic shots, choose a hardcover ImageWrap.
Paper Quality: Choose from a variety of paper types for photo books, including Premium Lustre, Premium Matte, Mohawk Superfine Eggshell, and Mohawk ProPhoto Pearl paper. Premium Lustre is perfect for photo books with more gloss and a thicker page, while Mohawk proPhoto Pearl offers archival-quality photographic paper for high-end photo books.
Book Dimensions: Blurb offers several different sizing options for photo books. While the available sizes depend on the book cover you choose, the primary options include:

Mini Square: 13x13 cm
Small Square: 18x18 cm
Standard Portrait: 20x25 cm
Standard Landscape: 25×20 cm
Large Landscape: 33x28 cm
Large Square: 30x30 cm

The process of making a photo book with Blurb

To make a photo book with Blurb, you can explore several avenues. Start with your book's design and layout:


You can use Blurb's proprietary software BookWright, which is free and easy to use. You can also use Adobe InDesign, Lightroom, or Photoshop to create your photo book with Blurb.
Blurb offers pre-made customizable photo book templates, or you can design each page yourself with a blank template.
Once you've designed your photo book, choose from a range of professional cover formats, paper types, and dimensions, as mentioned above.
With print-on-demand books, you can choose how many books you want to print, whether 1 or 100. No need to print more copies than you need!
Once your photo book is ready and you initiate your first print run, you can publish and sell it worldwide via the Blurb Bookstore, including Amazon and thousands of other indie bookstores.

A multitude of fine details go into this process, so we encourage you to explore related resources on how to make a great photo book, as well as niche topics of interest like custom coffee table photo book ideas and tips for travel photo books.

Custom photo books for any occasion

Creating a photo book isn't limited to professional photographers. It's also a great way to preserve memories and tell stories for many different occasions, such as:


Weddings: Capture the memorable moments from your big day and showcase your favorite photos from your wedding ceremony and reception.
Travel: Relive unforgettable travel experiences, stunning places you've been, and family vacations by creating a travel photo book album that you can keep and share.
Portfolios: Level up your professional status with a captivating portfolio you can share with prospective clients or employers.
Birthdays: The best gifts are timeless, and documenting the photos that capture a remarkable birthday celebration is one way to future-proof those special occasions.
Holidays: Share the family feeling, the food, and the smiles that make a holiday celebration special. Holiday photo books make for great keepsakes and gift ideas.
Sports Events: As the adage goes, a picture is worth a thousand words. Tell the story behind a sporting event with a stunning photo book that captures those pivotal moments.
Graduations: Turn these once-in-a-lifetime milestones into precious time capsules you can revisit and reflect on decades into the future.
Art Projects: Certain creative endeavors are worthy of a professional record, and customizing your photo book is a great way to turn art projects into tangible collections.

Photo books can be customized for any purpose, such as a baby's first year, a family trip album, or even a school yearbook. They make great gifts for grandparents and family as well as smart tools for creative professionals and recent graduates.

Use Blurb to start building your photo book

Blurb offers a range of professional formats, beautiful paper types, and limitless design capabilities to bring your photo book ideas to life. With easy-to-use bookmaking tools built-in and professional-quality print options, you can create the same exceptional finished product as a world-class publishing house. And if you want to take your book to market, Blurb enables entrepreneurial-minded creators to sell and distribute their books on Amazon as well as Blurb's own bookstore.