The Ultimate Prepper Handbook.
Survive anything life throws your way.
by MD Johnston
About the Book
The world is unpredictable and disasters can strike at any moment. Are you prepared for the unexpected? The Ultimate Guide to Prepping is here to help you and your family be ready for whatever comes your way. From natural disasters to economic collapses and terrorist attacks, this comprehensive guide covers everything you need to know to survive and thrive in a crisis.

Learn how to develop a prepper mindset, build a network of support, create a stockpile of essential supplies, and master the skills necessary to survive. Stay informed and up-to-date on potential emergencies, and create a plan to keep your family safe.

Whether you're a beginner or a seasoned prepper, this book has something for everyone. With practical tips and real-life examples, The Ultimate Guide to Prepping is the ultimate resource for anyone looking to secure their future in an uncertain world.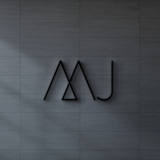 Meet MJ, a newly published author with a diverse technical background and a passion for all things creative. With a background in business, computer science, design, and many other areas of life, MJ brings a unique perspective to his writing. He has a keen eye for detail and a knack for weaving together complex technical concepts with engaging storytelling. MJ's passion for learning is evident in his writing, as he draws inspiration from his many deep pools of knowledge and first-hand life experience. Traveling is another passion that helps shape the unique perspectives MJ brings to the table; from the remote high country of Sweden to the bustling cities of Asia, he has explored many different cultures and landscapes, and brings a sense of authenticity to his work as a result. If you're looking for a fresh and engaging read, be sure to check out MJ's work. Visit mj.pub to learn more.