The Printed Circuit Designer's Guide to: Thermal Management—A Fabricator's Perspective
by American Standard Circuits
About the Book
Written by Anaya Vardya, this book serves as a desk reference for designers on the most current thermal management techniques and methods from a PCB fabrication perspective, including a case study on an extreme mixed-technology design. Vardya also shares considerations designers should discuss with their PCB fabricators to ensure manufacturability, cost-effective solutions, and successful product launches.

PCB designers and design engineers, both new and veteran, will learn how to "beat the heat" by gaining a thorough understanding of thermal management design processes.

Download the PDF of this book at i-007ebooks dot com.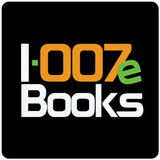 IPC Publishing Group, Inc. dba I-Connect007, is dedicated to educating and informing the electronics interconnect supply chain community with content worth sharing. I-007eBooks was launched in 2017 with a micro eBook "guide to" series. I-007eBooks.com is the library for our main site, I-Connect007.com.