Making Beautiful
How Art Comes Into Your World and Changes It
by Tarn McLean
About the Book
Artist Tarn McLean has created a body of paintings spanning twenty years of her career. With beautiful visual story-telling and carefully photographed paintings, this publication is an artwork in itself. Tarn reveals her intimate journey of becoming an artist and how her paintings have enabled her to enrich the lives of the patrons who have collected them, igniting their identity through their own visual story-telling.
Rather than a publication focused on the artist, Tarn turns her focus toward the patron. Photographed in situ, this stunning book reveals an insight into the homes of some of the individuals and families who have collected her works during this time and as a result, how they have enriched their lives and the people they choose to share it with.
This carefully curated book shows how inspired patrons have chosen to live with art, as a way to explore the boundaries of their creativity and express their unique personalities through choosing, commissioning, and living with art in their homes. Making Beautiful is a stunning reflection on the book's discerning title of how art comes into your world and changes it.

Features & Details
Primary Category: Coffee Table Books
Additional Categories Architecture, Fine Art
Project Option: Standard Portrait, 8×10 in, 20×25 cm
# of Pages: 174
Publish Date: Jul 28, 2022
Language English
Keywords

Painting

,

Fine Art

,

Tarn McLean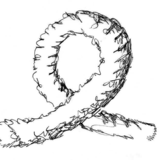 Art Publication directed by Kyle Jenkins, Tarn McLean and Noah Ryan