About the Book
Exhibition catalogue for BOUNDLESS at the Montgomery Museum of Fine Arts (MMFA) on view from November 26, 2022 through February 26, 2023. BOUNDLESS features six installation artists from around the country: Lillian Blades, Atlanta, Georgia; Ashley V. Blalock, El Cajon, California; Dave Eppley, New Paltz, New York; Olga Lah, Long Beach, California; Melissa Vandenberg, Richmond, Kentucky; and Jamele Wright, Sr., Decatur, Georgia. Each of the artists has created works specifically for the MMFA that break free from the constraints of traditional frames and pedestals by spanning across walls into the rooms themselves, projecting into the galleries, or hanging from the ceilings. All of the artists combine everyday objects and traditional materials, drawing not on paper but in the space itself. These installations playfully engage us while exploring concepts like memory, identity, consumerism, and notions of home.
Features & Details
Primary Category: Arts & Photography Books
Project Option: Standard Landscape, 10×8 in, 25×20 cm
# of Pages: 32
Publish Date: Nov 23, 2022
Language English
Keywords

immersive

,

monumental

,

contemporary

,

installation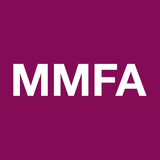 Providing compelling experiences centered on human creativity that enhance individual well-being and add to the collective vibrance of the Region.