Night Watch (Part 1 and 2)
Created by Johny Clark and Christopher Herrera
by Larry Revoir
About the Book
This is the updated version with Parts 1 and 2.

The name of this comic is Night Watch. It's a retro 80's comic, intended as a cross between a superhero and detective story with a heavy metal theme.

The plot: This all takes place in Phantom City, Michigan 20 years after a war called the Phantom City War. It's a story about the recovery of the city and an elite force called the Night Watch. Night Watch is battling against evil criminal villains that have emerged from the wreckage of the war.

This comic targets mature readers that understand the many Rock n' Roll references, bringing a realistic look at drugs, sex, and violence through brightly colored pages.

This is just a rough draft to show some of the main characters and villains and the page layout.
Features & Details
Primary Category: Fine Art
Additional Categories Social Justice, Cartoon
Project Option: US Letter, 8.5×11 in, 22×28 cm
# of Pages: 28
Publish Date: May 27, 2023
Language English
Keywords

Art

,

Inmate

,

Jail

,

Prison

,

Panopticon

,

Comic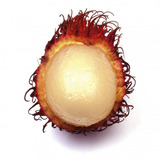 I am responsible for maintaining a "healthy" divergent personality disorder through obsessively indulging in cathartic activities. i.e. I make Art.