August'23 Aspiring Authors Magazine VOL8
We AreThe Change We Desire To See
by AAMLLC staff
About the Book
Step into the August 2023 issue of Aspiring Authors Magazine and prepare to be captivated from cover to cover! Volume 08 is a literary masterpiece featuring a wide range of diverse and thought-provoking content.

Kicking off with "Letters to the State of Texas," we delve into a collection of powerful and poignant letters that will leave you questioning the status quo. Then, join us as we celebrate Black Business Awareness Month, shining a spotlight on the incredible entrepreneurs who are making history.

In our Community Section, Dr. Kimberly and Charlotte Simon-Rowson share their insights, offering a unique perspective on the issues affecting our communities. SC Bookgal and her knowledgeable friends explore all things literary, guiding you through the ever-expanding world of books.

Don't miss the Poetry Corner, where Lisa Hopkins mesmerizes with her captivating collection of poems. And brace yourself for the "Free Texas Campaign," an exposé that aims to shed light on corruption and inspire change in the Lone Star State.

Finally, we conclude this extraordinary issue with a special feature on the inside back cover, highlighting the extraordinary impact of Sha'Carri Richardson on Black history. Because for us, Black history is alive and relevant every single day of the year. So grab your copy of Aspiring Authors Magazine and immerse yourself in a world of inspiration, diversity, and literary excellence. It's a journey you won't want to miss!
Features & Details
Primary Category: Inspiration
Additional Categories Social Justice, Entertainment
Project Option: US Letter, 8.5×11 in, 22×28 cm
# of Pages: 32
Publish Date: Aug 26, 2023
Language English
Keywords

prison reform

,

social injustices

,

magazine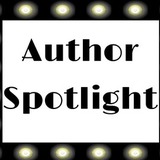 BRINGING AWARENESS TO BROWN EXCELLENCE AROUND THE WORLD. WE TALK ABOUT EVERYTHING AFFECTING OUR COMMUNITY OTHERS DON'T WANT TO TALK ABOUT!...