Monterey Peninsula Photo Book
Carmel, Monterey, Pacific Grove, Point Lobos, 17th Mile Drive, Lone Cypress
by Donna J. Molinari
About the Book
First Edition of Monterey Peninsula Photo Book

Donna was born and raised in Northern California - San Francisco Bay Area - Contra Costa County. When she was a teenager, she would go to Carmel and Monterey with her cousins and friends. Now that Donna lives only one hour away where she can go more often. This book has collection of photos taken through out the years.

The Monterey Peninsula has many wonders to see of the beauty of this coastal area.

The photo on the cover looks like HDR Photography, but it was taken with one shot. The clouds had a wonderful art looking canvas of Point Lobos.

I hope you enjoy these pictures that have been taken throughout the years of Monterey, Carmel, Point Lobos and Pacific Grove and the surrounding areas such as the scenic route of the 17th Mile Drive.

This book is dedicated to the beauty of the Monterey Peninsula coastal area and to my Husband Elio Molinari for his patience throughout the years standing with me to take pictures.

Please preview the Second Edition of this Book on the Monterey Peninsula called "Monterey Peninsula Photo Book 2019 Second Edition" all brand new. There are newer pictures I have taken since this book was published.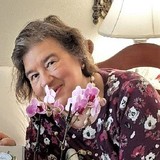 I have a great passion for photography for many years. It is one of my favorite hobbies. These books are created by Author, Photographer DONNA J. MOLINARI who retains sole rights and copyright to all Photos Contributions to all of my Blurb Books. I hope you enjoy these pictures I have taken throughout the years at different locations in the U.S.A. COPYRIGHT © DONNA J. MOLINARI PHOTOGRAPHY. ALL RIGHTS RESERVED. My Main Web Site: https://www.molinariphotography.com/ My Photo Gallery: https://djmolinari.zenfolio.com/ My Flickr Public Photos: https://www.flickr.com/photos/djmolinari/ My Blurb Photo Books: https://www.blurb.com/user/donnajm