processoamp;material
Marcelo de Melo, Renata de Andrade and Theo Tomson
by de Melo, de Andrade, Tomson
About the Book
Exhibition Catalogue. In the exhibition processoEmaterial, artists Marcelo de Melo, Renata de Andrade and Theo Tomson each present their own creative approach towards one singular material: plastic. More specifically, the formal and thematic implications of plastic in the process of becoming art.
Features & Details
Primary Category: Fine Art
Additional Categories Catalogues, Arts & Photography Books
Project Option: Small Square, 7×7 in, 18×18 cm
# of Pages: 40
Isbn
Publish Date: Dec 06, 2012
Language English
Keywords

MirtaDemare

,

sculpture

,

art

,

plastic

,

installation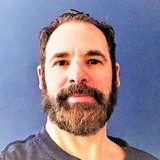 I am a Brazilian artist and author currently living and working in Amsterdam, the Netherlands. In my artistic practice, found materials and objects are used to generate meaning in a non-hierarchical manner. Methodologically, the 'deleuzian rhizome' functions as a model for artistic experimentation, which underlines the transfunctionality of art, a concept central to my research. It is a practice of combining and reordering things informed by personal experience. My books are an extension of my practice and serve as documentation of my output.