Mosaico Estrutural
Exhibition Catalogue
by Marcelo de Melo
About the Book
Bilingual edition: Portuguese, English

EN: Catalogue of the exhibition Mosaico Estrutural at Espaco Aberto UFF, Arts Centre of the Fluminense Federal University, Niteroi, Rio de Janeiro, Brazil, 22 July to 3 September 2014. The structural mosaic sculptures are an invaluable contribution to mosaic art and this inspiring publication is a referential item for mosaic art lovers and artists alike.

PT: Catalogo da exposicao Mosaico Estrutural realizada no Espaco Aberto UFF, Niteroi, RJ, 22 de julho a 3 de setembro de 2014. As obras de Mosaico Estrutural sao uma contribuicao inestimavel para a arte musiva e este catalogo inspirador eh um item de referencia aos amantes do mosaico e artistas em geral.

Artists: Ana Luzia Cunha, Angela Mello, Claudia Pinto Lima, Cris Piloto, Edwiges Barros, Lucia Migliora, Marcelo de Melo, Marise Piloto, Moema Branquinho, Olivia Alvarez, Paulo Mattar, Tati Guerra, Vania Carvalho, Wilson Luiz.
Features & Details
Primary Category: Fine Art
Additional Categories Catalogues, Arts & Photography Books
Project Option: Small Square, 7×7 in, 18×18 cm
# of Pages: 40
Isbn
Publish Date: Aug 31, 2014
Language English
Keywords

UFF

,

Brazil

,

sculpture

,

art

,

mosaic

,

structural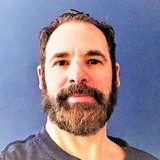 I am a Brazilian artist and author currently living and working in Amsterdam, the Netherlands. In my artistic practice, found materials and objects are used to generate meaning in a non-hierarchical manner. Methodologically, the 'deleuzian rhizome' functions as a model for artistic experimentation, which underlines the transfunctionality of art, a concept central to my research. It is a practice of combining and reordering things informed by personal experience. My books are an extension of my practice and serve as documentation of my output.