Staff Pick
The Black Live Collection Volume 1
The Black Live Collection Volume 1
by Rain Bermudez
This book is available to buy on Amazon
About the Book
Rain Photography chronicles the poetic nuances of daily life. Capturing the gritty "essence of the Black live matters movement"; Following the death of George Floyd. Rain transmutes the seemingly mundane into expressive lyrical social commentary. Part photojournalist, part poetic memoir his work is inspired by his life experiences and finding the image within the image. "The foundation of the mind's eye is the starting point of it all".
Features & Details
Primary Category: Arts & Photography Books
Additional Categories Black Lives Matter, Street Photography
Project Option: Standard Landscape, 10×8 in, 25×20 cm
# of Pages: 48
Isbn

Hardcover, ImageWrap: 9781006012365

Publish Date: Jun 29, 2020
Language English
Keywords

Negros

,

New York

,

#Protest

,

Black Lives Matter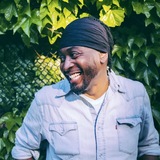 Photography is past, and glimpses of the future captured in ways that allow the viewer to be present with it in the moment with beauty in its center. Beauty is multifaceted. One of the things that is most important to me and my work, is not only photographing and showcasing the black experience, but also the nuances and multifaceted ways of it. As a photographer, I find beauty in all things. It could be an empty street with no one on it, or a family walking together with long faces, or even a couple engaging with each other and sharing a beautiful moment. As a photographer, I want all of it; I want to capture the whole range of human emotions. I believe that when it comes to art especially, there is a lot of beauty in pain. There's also a lot of beauty in people's stories. I want all of it captured, the highs and the lows. Beauty to me is all of that.